Re:Memorize
Re:Memorize Monthly Dev-Log (July 2022)
---
Re:Memorize Monthly Dev-Log (August 2022)
Hello, Selene here!
This is the August monthly dev-log for Re:Memorize for the past month of July. It contains too many things to fit in the title, so let's jump right into it!
End of Kickstarter: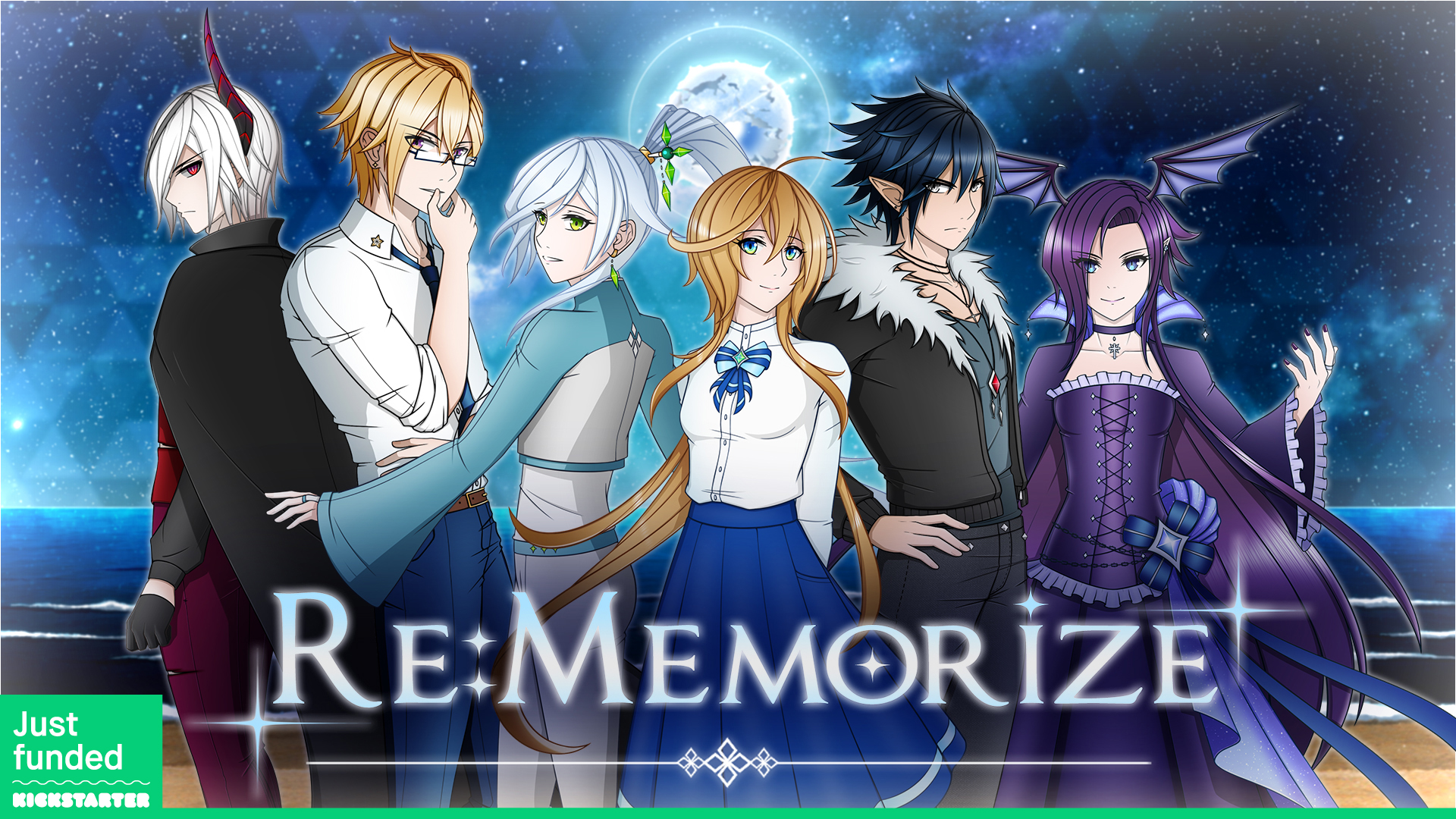 Re:Memorize has been officially funded on Kickstarter!
It was a long ride, but eventually, we pulled through~ Re:Memorize was officially funded on Kickstarter on July 31st! For those who aren't aware, this was the relaunch campaign. The first Kickstarter was all the way back in March of 2022, but didn't succeed due to lack of exposure.
But, it's finally over! Thank you to everyone here on itch.io that supported it! If you're curious about what happens next, check out the most recent update here on the Kickstarter~
https://www.kickstarter.com/projects/rememorize/re-memorize-a-fantasy-mystery-vi...
For more consistent updates on the visual novel, follow me on Twitter @SeleneKongVN ! (Itch.io and Kickstarter work too~)
Chapter 4 Progress
I'm still working on it, but I have to put it on the side for the time being until I finish some other things first!
Mainly the two milestone sketches that were promised from the Kickstarter Campaign ><;
Chapter 2 Beta Test
This is mainly for Beta Testers of the visual novel, but I'm going to be helping my coder Jeffery with the production of Chapter 2.
Although I haven't gotten around to doing the art yet, I was hoping to finish it by the end of September.
Final notes:
I'm going to be very busy for the next five months until the end of the year, but I'll try to tackle one thing at a time. Burnout is kinda inevitable at this point, but I'll manage, somehow.
Anyways! That's all for this month's dev-log.

Cheers to everyone, and have a nice afternoon!
Selene K. | Project Lead of Re:Memorize